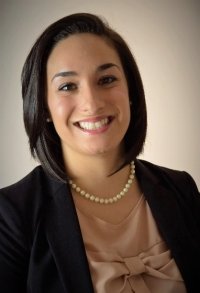 Calvo & Calvo, Attorneys at Law is pleased to announce that Leilani Marie Martinez has joined our practice located in Fort Myers, Florida. Ms. Martinez obtained her undergraduate degree at the University of Florida and subsequently attended Villanova University School of Law. After being admitted to the Florida Bar, she became a Children's Legal Services attorney, representing the Department of Children & Families in child welfare matters.
During her time with the Department of Children & Families, Ms. Martinez worked hard to achieve what was in the best interest of children in the dependency system. She has hands-on experience with hearings, bench trials, and mediations. While attorney Martinez is capable of handling a wide variety of family law cases, she specializes in cases involving complex children's issues.
Ms. Martinez is a passionate family law attorney. She will work hard to win your trust and provide you with quality representation. Attorney Martinez is also fluent in Spanish and ready to assist Spanish-speaking clients. At Calvo & Calvo, Attorneys at Law, we are confident in her abilities!
Contact Calvo & Calvo to find out more about how we can represent you!