Attorney Profiles
Jose Luis Calvo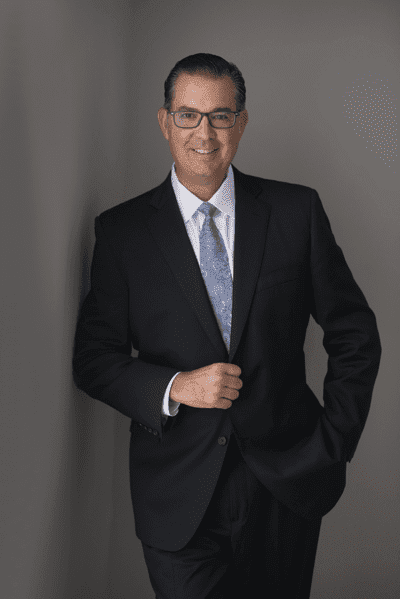 A graduate of the University of Las Vegas and the William S. Boyd School of Law at the University of Las Vegas, Jose Luis Calvo was admitted to the Florida Bar in 2002, where he began his career as a prosecutor at the Office of the State Attorney.
As a prosecutor for the State, Attorney Calvo litigated a wide range of cases, including domestic violence and DUI, as well as serious felony offenses. He is known to be an experienced and passionate trial lawyer who has handled more than 5,000 criminal cases. He has the aggressive approach that is needed to be a successful trial lawyer.
Honors & Awards
Throughout his years of experience, Attorney Jose Calvo has garnered the recognition of peers and colleagues for his legal skills and individualized approach to each case. With such credentials, Attorney Calvo is the top choice for many professionals and others who need help with a criminal law case in state or federal court.
Jose Calvo has been recognized by several prestigious organizations and associations, including:
Super Lawyers® - Listed as in Rising Stars℠, 2012
National Trial Lawyer Top 100 Trial Lawyers, 2014
Lee County Bar Association, Member
---
"Hiring Jose Calvo was the best decision I have ever made. He worked fast and efficiently on proving my innocence so I could get back to my family as fast as possible. I was for sure it was going to take months to get my case cleared up. But within 3 weeks he got the charges dropped and my named cleared. Like the title says, he is the best of the best and you would be a fool not to hire him and his firm!"
- Patrick
---
Previous Experience
At the end of 2004, Jose ended his career at the Office of the State Attorney and began working in a private criminal defense practice. He has since opened his own office and was admitted to practice in the Middle District of Florida in May of 2004. Jose has litigated all types of criminal cases in both State and Federal courts throughout the state of Florida. Federal trials characterizing much of his more recent work; these federal trials often deal with allegations of conspiracy to commit Medical and/or Medicare fraud, drug distribution and trafficking.
He is fluent in both English and Spanish and has represented cases in both languages. He is renowned for his ability to successfully litigate drug offense charges, in particular, cases that involve cultivation, possession, and trafficking. Other areas that his particularly adept at defending include DUI and other criminal traffic offense cases. Jose also defends the juvenile offenders and is known to be a passionate advocate for young defendants.
Click here to read a personal interview with Jose Calvo.
---
Katheryn Elizabeth Smith Calvo
Katheryn Smith Calvo completed her undergraduate studies at St. Lawrence University in Canton, New York before obtaining her Juris Doctorate from Syracuse University College of Law. In 2001, Attorney Katheryn Calvo was admitted to the Florida Bar. Attorney Katheryn Calvo is a skilled criminal trial attorney who has represented many clients in criminal as well as family court. She is a respected litigator who is known for her reasonable yet logical approach to attaining client goals.
Professional Memberships
Katheryn has been heavily involved in a number of associations within the legal community. The following are included:
The Florida Bar, Unlicensed Practice of Law Committee 2006-2012
The Florida Bar, Grievance Committee A Member 2012-2014
The Florida Bar, Grievance Committee A Chair 2014-2016
The Lee County legal aid society, board member 2012-2014
The Lee County legal aid society, President 2014-2017
In addition to all of this, she served the legal community as an Adjunct Professor at Florida Gulf Coast University in 2002-03, is an active member of the Lee County Bar Association, and the Family Law Section of the Florida State Bar.
---
"Professional, bold and gets the case done. I was in a very stressful divorce and she took her expertise to a level other lawyer's don't have. She is top notch and she will be my attorney always. I am very grateful for her."
- Jaclyn
---
Previous Experience
Attorney Katheryn Calvo's legal start came at the Office of the Public Defender in 2001 until April of 2010. As an Assistant Public Defender, she handled hundreds of cases involving juvenile, misdemeanor, and felony charges. She served as a special assistant Public defender in a unit with the office that focused on cases dealing with sex crimes allegedly committed on children. Mrs. Calvo's work became public in Stave V. Schack, a case focused on a Second Degree Murder charge that was aired on TruTV's IN SESSION.
Since 2010, Attorney Katheryn Calvo has not only handled complex criminal cases, but also family law cases. She has gained a name for herself in representing the interests of individuals involved in high net worth divorces. She has handled over 100 family law trials and countless extended complex motions. Attorney Katheryn Calvo also appealed a case to the Second district court of appeals in Lakeland, Florida. That case was published as well as her legally sound arguments. The combination of experience and her attention to detail makes Attorney Katheryn Calvo a formidable opponent and advocate in the courtroom, whether it be for a family or criminal case.
Practice Areas