Fort Myers Divorce Attorney
Let Our Divorce Lawyer in Fort Myers Provide Experienced Guidance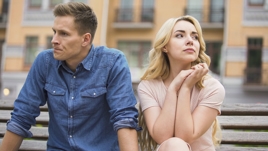 No one begins a marriage with the intention to end up divorced. It is a fact however that people change, that circumstances change, and that a marriage can go through very troubled times.
At our firm, Calvo & Calvo, Attorneys at Law, we work to address your individual situation in all aspects of family law. With more than 30 years of experience, we have the knowledge and resources necessary to work for a solution to your circumstances.
Our Fort Myers Divorce Lawyer assist clients with divorces in and around:
Fort Myers
Cape Coral
Bonita Springs
Throughout Lee County
Sometimes divorce may be the proper solution to a troubled marriage. When this is the case, a compassionate and experienced Fort Myers divorce lawyer can provide the legal guidance that you need through the divorce process and help you better understand divorce laws in Florida.
Interested in finding out more about your legal options? Call (800) 614-5138 to speak with a skilled divorce attorney in Fort Myers, Florida.
Handling Every Aspect of Divorce in Florida
If a divorce has been decided as the best option, some issues that evolve may become complex. In the State of Florida, there are certain minimum requirements that must be met in order for a divorce to occur. You need to know what these requirements are and be certain that you have met them.
We can provide you with answers to a wide range of questions regarding:
We understand that this process can be very stressful for the individuals involved, especially if there are children, and with the help of a positive, knowledgeable divorce lawyer in Fort Myers, you can avoid creating more problems or extending the time involved in resolving the critical matters of the case.
No-Fault Divorce & Fault Divorce in Florida
In Florida, as in all other states, we have what is known as a "no-fault" divorce. In this type of divorce, you do not have to prove that your spouse did something wrong, but must only give the reason you want a divorce such as the marriage being, "irretrievably broken."
In a "fault" divorce, you must ask for the divorce to be given on the grounds of a specific fault such as:
Adultery
Cruelty
Desertion for a specified length of time and others
If there are children involved often one of the first things to decide is whether custody of the children is contested or uncontested.
Definition of Contested & Uncontested Custody
If custody is contested this means you and your spouse have decided that the issues between you cannot be worked out amicably. If custody is uncontested the proceedings can become less complex as you and your spouse have reached an agreement regarding how custody will take place.
What makes a divorce contested?
A divorce is contested when spouses cannot agree on issues which must be resolved before the separation is final.
These issues can include the following:
Child custody
Child support
Alimony
Property division
Debt allocation
If you're unable to settle on agreeable terms with the help of your own attorneys, your divorce will be handled in court. While divorce court isn't for everyone, many couples find that having an impartial third party supervise their affairs is the most effective means of parting ways.
A divorce that involves high net-worth often winds up in court. It is also not uncommon for custody battles to get pushed into court as well. Your choice of legal representation will inevitably impact whether you have to go to court.
Is my divorce uncontested if we agree on everything?
Essentially, yes. Uncontested divorces are much simpler and more peaceful. You and your spouse are able to resolve the terms of your divorce with little fanfare and the end result is one that you both feel comfortable with.
Uncontested divorces tend to be faster, cheaper, and easier on children. This is why it is imperative to choose a Fort Myers divorce attorney who confidently represents your rights and will ensure that you don't wind up with the short end of the stick.
Our firm is staffed with knowledgeable divorce lawyers who have been serving the Fort Myers area for over a decade. Call us today to schedule your confidential consultation!
A Reputation for Dynamic Representation in Fort Myers. Call Today!
We strongly feel that if you are to go through a divorce you should not have to face the legal system and the opposing counsel without effective and experienced legal representation. You will probably be making many decisions that will affect you and your loved ones for the rest of your life.
We can help you with the following:
Filing and serving a petition for divorce
Answering a petition
Attending a court hearing
Dealing with child custody/support
Handling a settlement agreement
When you deal with any of the issues surrounding divorce, you should be sure to retain the services of a caring and trained professional from our firm. Calvo & Calvo, Attorneys At Law handles cases throughout Lee County. Our Fort Myers divorce attorneys are prepared to discuss your case and advise you how to proceed with your personal divorce matter.
Contact a Fort Myers divorce lawyer to receive the assistance you may need to competently handle your divorce proceedings.
​​​​​