Interview with Attorney Jose Calvo
What made you want to become a lawyer?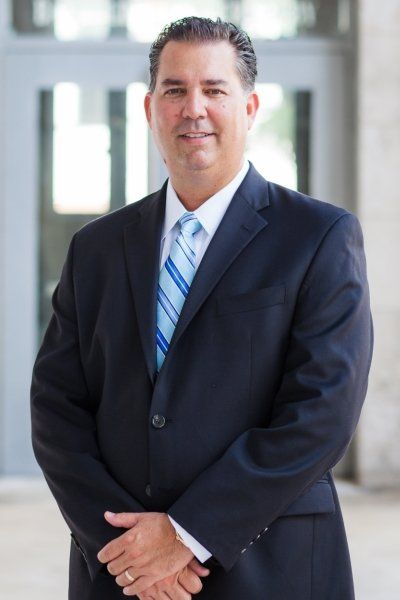 When I first started law school, I wanted to be a corporate lawyer that litigated large contracts for multi-million dollar corporations. It wasn't until I took some courses in criminal law and procedure that I began having second thoughts about my corporate law goals. The more courses I took dealing with criminal law and trial advocacy, the more convinced I was that my true desire and passion was in representation of the citizen accused in criminal court. My senior year in law school I had the opportunity to practice law as a student lawyer with the Clark County public defender's office in thejuvenile division. This experience changed my life and convinced me beyond a reasonable doubt that I was made for the courtroom. I have never looked back.
In your opinion, what sets your firm apart from the rest?
I began my legal career as a prosecutor for the specific reason to understand prosecution and what their strategy and philosophy entailed. In the three years that I spent as a prosecutor here in Lee County, I tried overa 100 criminal trials and learned what it took to litigate a criminal case from start to finish. That experience and knowledge I brought with me in 2004 when I decided to move to the defense. Now after ten years of defending thousands of clients I am confident that my dual experiences of prosecution and defense give me an advantage that a lot of other lawyers do not have.
The second reason why our firm stands out is Kati Calvo.
Kati is my wife and also my partner here at the firm. She was a public defender for nine years. During her tenure there she litigated some complex cases and learned to tackle even the most difficult of cases. In 2010, she earned the highest recognition a lawyer can achieve by becoming board certified in the area of criminal trial. This means she has been designated an expert by The Florida Bar in the area of criminal trial. Our combined experience and training far exceeds what most firms and attorneys can offer here locally. Finally, our attention to detail and commitment to obtaining the best possible results will always set us apart.
Tell us about a case that you are particularly proud of:
Most recently I had a case where my client was charged by the State attorney's office with (50) counts of possessing a counterfeit credit card. My client was facing three years of mandatory prison time, according to his score sheet. After completing a number of depositions on the officers that made the stop of his vehicle, searched my client's car, found the counterfeit credit cards, and subsequently arrested him, it was determined that they had possibly committed certain errors. After countless hours of research and consulting with my client, I drafted and filed a motion to suppress evidence, specifically, the search of the vehicle.
I had determined that my client had never been told he was free to leave before they requested to search his vehicle, thus implying that his consent to search the vehicle may been involuntary. There were other facts that the court alluded to in granting my motion, but essentially because the judge granted the motion to suppress the search of the car, the entire case was dismissed. My client not only avoided prison, but the entire case was dismissed.
What steps do you take to prepare for a difficult case?
I believe preparation for any case is necessary. Whether it is a complex white collar fraud case or driving without a valid driver's license, every client deserves that their case be taken seriously. With that said, it's obvious that the more complex cases do take up more time and resources.
The steps below are as follows:
In a difficult case, I make sure I read all discovery thoroughly. Usually, the prosecution has failed to send me all the evidence initially, so I challenge the state to produce more evidence by demanding additional discovery.
In addition, in complex cases, I may want to build my own case and provide the State with a defense witness list along with defense discovery.
Once the discovery process has been mostly satisfied, I would begin taking depositions of all witnesses relevant to the case. This could take a few months, depending on the number of witnesses and calendar availability of witnesses and prosecutor.
Upon completion of depositions, I would then evaluate whether any motions can be filed. A careful review of the discovery once again along with the depositions would give me a good indication if a motion to suppress evidence is warranted.
Once all motions have been filed, I would prepare the case for trial. I treat all cases the same. I always work towards the best possible result for my client.
What advice do you most often give to your clients & why?
Do not speak to law enforcement. Often times I find myself advising this because some clients will come to me before going in for questioning. Nothing good can come from the client going to an interview with law enforcement. First, law enforcement is trained to interrogate defendants and obtain confessions that can then be used against them in a court of law. Even if you think you are innocent and want to tell your side, nothing ever good comes from giving a statement to law enforcement when you are suspected in a crime.
How do you view your role in the attorney-client relationship?
My role in the attorney-client relationship is counselor, experienced tour guide, and most important--advocate. The only person usually on a client's side in criminal court is his attorney. If your attorney does not have your best interests at heart, nobody does. Some attorneys like to let the clients make all decisions whether they are detrimental to their defense or not. I tend to be a little more hands-on and really try to steer my client into the right direction.
Tell us about a turning point in your career:
When I decided to leave the State Attorney's office and enter into the private defense bar, everything changed for me. As a prosecutor, I had the comfort and stability of the State of Florida on my side. There was a certain security net and the resources were amazing. As a prosecutor, you had a team of people that were assigned to different tasks; such as a witness coordinator who made sure your witnesses showed up to hearings and trial. We had a number of investigators to assist us, above and beyond law enforcement personnel.
When I left in 2004 to the defense, the security blanket was taken away, and for a while it literally felt like I was practicing law in the dark. However, ten years later, I am completely confident and resourceful in my representation of clients. I have learned how to represent clients effectively without that team of personnel I had as a prosecutor. What I learned at the State Attorney's office I still use today.
How long have you been practicing law?
I took the Florida Bar in February of 2002. I was sworn in by the Second District court of Appeals on May 7, 2002. I was hired by the Office of the State Attorney on June 3, 2002. I have been practicing law since then. I was a prosecutor for approximately two and a half years, and since 2004, I have been defending. I opened my own firm in 2007 and since then my wife has come on board to do family and criminal law cases.
Why should a prospective client choose to work with your firm?
A potential client should always speak to at least a couple of attorneys before making their decision. In doing so, they will realize which one fits best with their type of case and finances. Our firm philosophy is a dedication to excellence. We strive in every case for the best possible result for our client. Our experience coupled with confidence and aggressive representation equates to the best possible defense of a case. Our reputation with the legal system and the community speaks for itself.