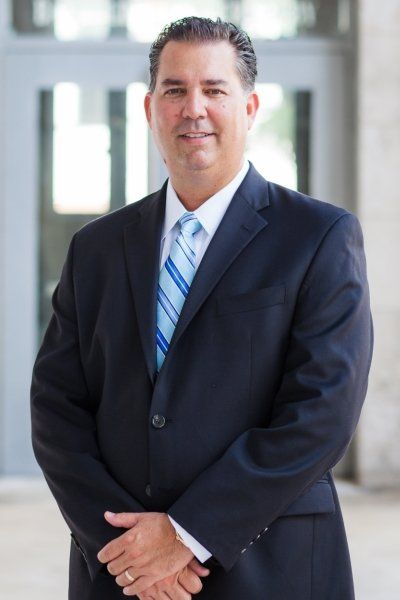 When I first started law school, I wanted to be a corporate lawyer that litigated large contracts for multi-million dollar corporations. It wasn't until I took some courses in criminal law and procedure that I began having second thoughts about my corporate law goals.
The more courses I took dealing with criminal law and trial advocacy, the more convinced I was that my true desire and passion was in representation of the citizen accused in criminal court. My senior year in law school I had the opportunity to practice law as a student lawyer with the Clark County public defender's office in the juvenile division. This experience changed my life and convinced me beyond a reasonable doubt that I was made for the courtroom. I have never looked back.
In your opinion, what sets your firm apart from the rest?
I began my legal career as a prosecutor for the specific reason to understand prosecution and what their strategy and philosophy entailed. In the three years that I spent as a prosecutor here in Lee County, I tried overa 100 criminal trials and learned what it took to litigate a criminal case from start to finish. That experience and knowledge I brought with me in 2004 when I decided to move to the defense. Now after ten years of defending thousands of clients I am confident that my dual experiences of prosecution and defense give me an advantage that a lot of other lawyers do not have.
The second reason why our firm stands out is Kati Calvo.
Kati is my wife and also my partner here at the firm. She was a public defender for nine years. During her tenure there she litigated some complex cases and learned to tackle even the most difficult of cases. In 2010, she earned the highest recognition a lawyer can achieve by becoming board certified in the area of criminal trial. This means she has been designated an expert by The Florida Bar in the area of criminal trial. Our combined experience and training far exceeds what most firms and attorneys can offer here locally. Finally, our attention to detail and commitment to obtaining the best possible results will always set us apart.
Continue Reading
Read Less
"Jose made me feel confident from our first conversation and throughout the legal process that everything would be OK. He is a calming presence and walks the walk of what you will discuss and work on with him. Very highly recommended."

Anonymous
You Deserve The Best
Contact Us Today
Whether you have questions or you're ready to get started, our legal team is ready to help. Complete our form below or call us at (800) 614-5138.