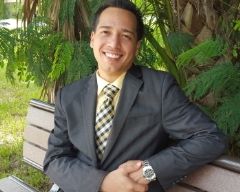 Calvo & Calvo, Attorneys at Law is pleased to announce that Jason Rios has joined our practice located in Fort Myers, Florida. Mr. Rios obtained his undergraduate degree at the University of Florida and subsequently attended Florida Coastal School of Law. After completing the Florida Bar, he became an Assistant Public Defender for the 20th Judicial Circuit in Florida. Moreover, Attorney Rios is able to speak both English and Spanish.
During his time as an Assistant Public Defender, Rios worked hard to pursue the interests of his clients. He has hands-on experience with hearings, bench trials, and jury trails. While Jason Rios is certainly capable of handling a wide variety of criminal cases, he specializes in DUI and drug possession proceedings.
Jason Rios is a passionate and capable defense attorney. He will work hard to win your trust and provide you with a solid case. At Calvo & Calvo, Attorneys at Law, we are confident in his abilities and are excited to see Mr. Rios as a Fort Myers Lawyer!
Contact Calvo & Calvo to find out more about how we can represent you!